Witches of Belvoir Castle
Belvoir Castle, which is located in Leicestershire, England, currently serves as home to the Duke of Rutland. The present structure, which was built after a fire devastated the previous castle in 1816, resided as one of many built at this location. The first castle was erected in the 1080s by William the Conqueror's standard bearer, Robert de Todeni. However, it fell into disrepair shortly after the Wars of the Roses in the mid-15th century. From 1523 to 1555, the castle underwent a transformation as rebuilding efforts lasted more than three decades.
In 1645, the castle was besieged for four months during the English Civil War, which led to an order regarding its destruction by Oliver Cromwell in 1649. Five years later, construction of a new castle was initiated. However, this castle would also be demolished. Belvoir Castle serves as the location for an interesting tale.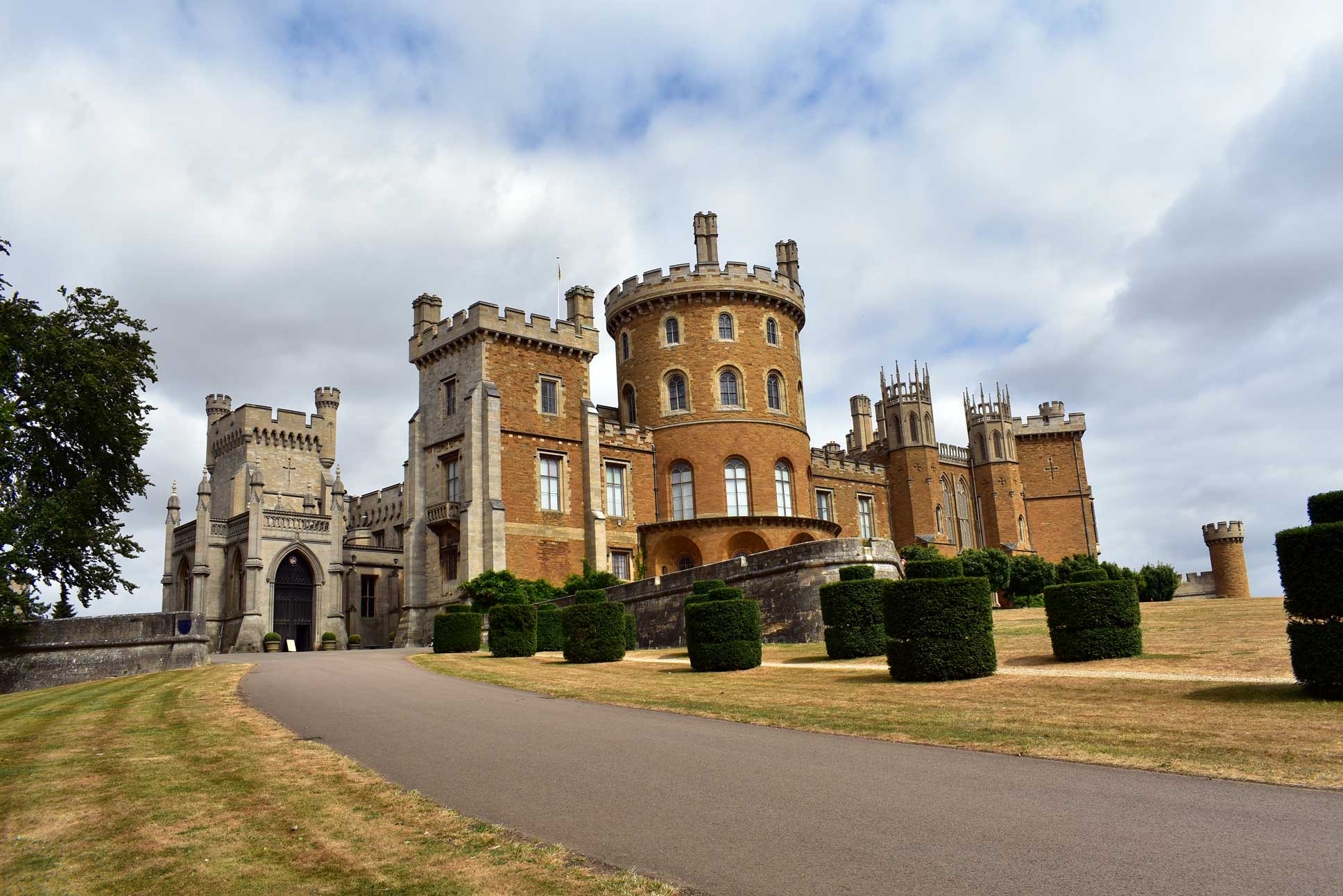 As Richard tells the story ...
In the early years of the 17th century, a Bottesford woman named Joan Flower and her two daughters, Margaret and Phillipa, were employed at the castle. They were not a popular family; Joan's neighbors considered her to be monstrous and malicious. She was an unkempt woman, with sunken eyes, who boasted of her atheism, consorted with familiar spirits, and reveled in the terror that her curses and foul-mouthed oaths instilled in her unfortunate neighbors.

Few people – including the Countess Cecilia, who became increasingly suspicious of them, doubted that the three women were witches. When Margaret Flower was caught pilfering food and other items from the castle, the countess dismissed her on the spot. In so doing, she incurred the wrath of the women who had become known as the Belvoir witches. In concert with the Devil, the three women began casting spells on the earl and his family. Soon afterward, both Francis and Cecilia became sick and suffered extraordinary convulsions. Although they recovered, their eldest son, Henry, Lord Roos, was stricken by a sudden illness and died. Then the couple's other son, Francis, Lord Roos, was most barbarously and inhumanely tortured by a strange sickness, and he also died. Their daughter, Lady Katherine, was next to feel the smart of the witches' revenge, and was set upon by their dangerous and devilish practices, although she recovered.

The final straw came when the earl and countess were again brought into their snares to keep them from having any more children. The three women were arrested. While being examined by a Justice of the Peace, Joan Flower called for bread and butter and cried that she wished it would never go through her if she were guilty. Putting the bread into her mouth, she mumbled a few words and promptly choked to death. Her guilt affirmed, and with it the fate of her two daughters, who were hanged in Lincoln jail on March 11, 1618.

Today, the effigy of Francis, 6th Earl of Rutland, reclines in the nearby church of St. Mary the Virgin, sandwiched between those of his first wife, Frances, and his second wife Cecilia. His two sons kneel at the foot of the tombs, both holding skulls as symbols of their tragic deaths. Part of the long-winded inscription recalls how, in 1608 he married Lady Cecilia Hungerford … by whom he had two sons, both who died in their infancy by wicked practice and sorcerye ...

- Richard Jones