Ghosts of Bodelwyddan Castle
Bodelwyddan Castle conveys a fairy tale feeling with its tall, slender crenelated towers and large windows. This type of architecture was common during the 19th century when the fortification was built by Sir John Hay Williams. Unlike many castles constructed for defensive purposes, Bodelwyddan Castle represented a status symbol instead. The structure encompasses parts of a manor house, which existed at the location since early 1400s.
The castle was used as a hospital during World War I and later sold to Lowther College, which served as a private boarding school for girls. After the school closed in the 1980s, local council took control of the castle and opened it to the public as an attraction, art gallery and museum. Despite a relatively peaceful history, the castle is inhabited by various ghosts as referenced below.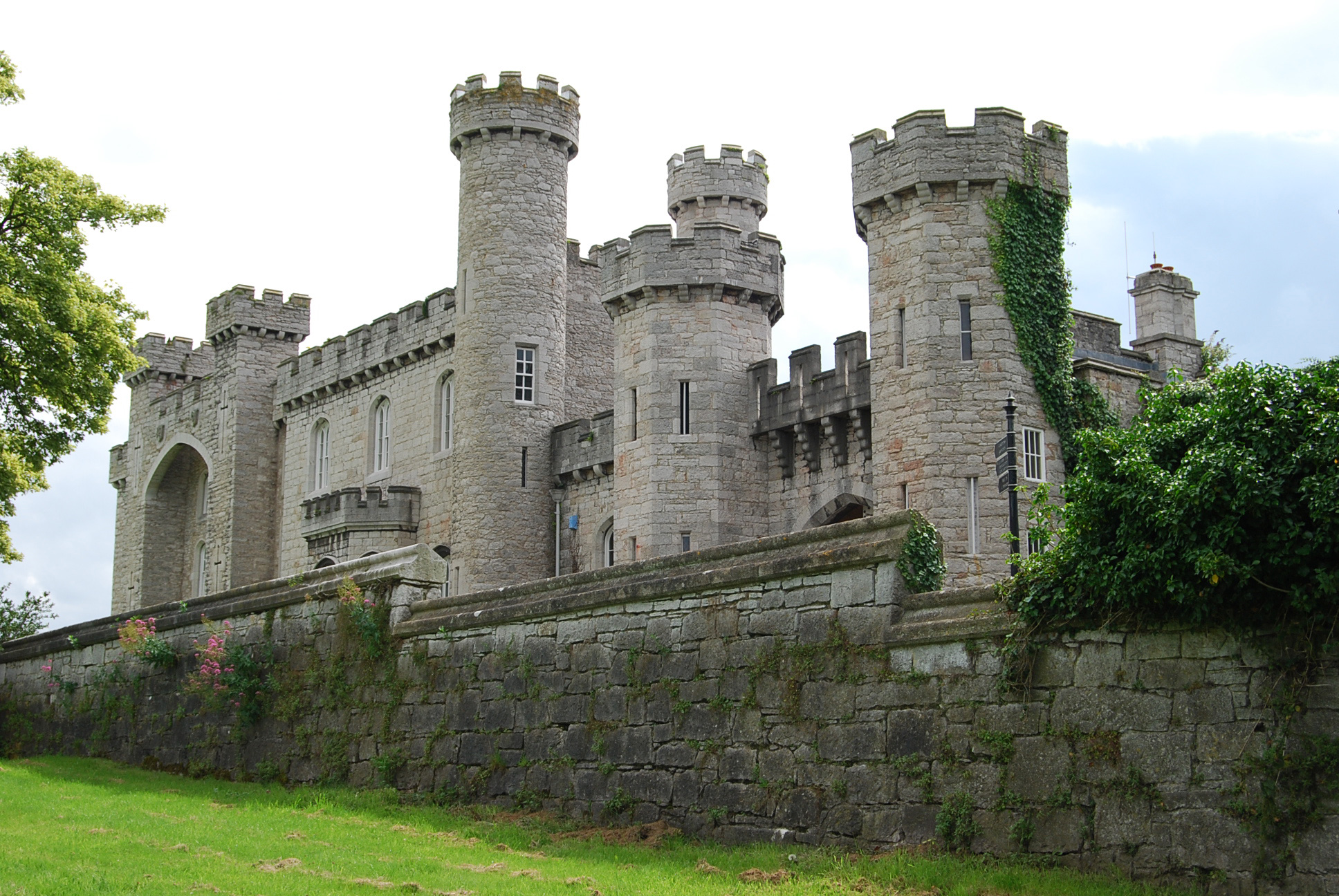 As Richard tells the story ...
Today, not only is Bodelwyddan Castle a great place to visit for its artwork and sculptures but it's also a must for anyone interested in exploring a haunted building first-hand. The castle conducts frequent overnight paranormal investigations, which the general public can attend. Few who do so leave disappointed.

In the Watts Hall, where you can view paintings by the Victorian artist G.F. Watts on loan from the National Portrait Gallery with which the castle is partnered, the figure of a lady dressed in white has been known to disappear into one of the walls. A member of staff on security patrol one night opened the gallery door, shone his torch along the corridor and noticed a pair of legs wearing white stockings and buckled shoes at the far end. After jumping back in shock, he recovered his composure and shone his torch back down the corridor only to find it completely empty.

Other ghosts that linger at Bodelwyddan Castle include the wispy wraith of a woman drifting through the Sculpture Gallery; the shadowy figure of a soldier, no doubt from the same time when the castle was used as a hospital in World War I; and a blue lady who has been seen several times in the Tea Room.

All in all, Bodelwyddan Castle is a truly haunted and atmospheric place, and the opportunity to explore it when night has fallen and its many phantoms stir within its historic walls should not be missed.

- Richard Jones