Ghosts of Catherine & Diane at Château de Chenonceau
The Loire Valley in France is home to some of the most beautiful castles in the world. These castles were built at the crossroads between the Medieval and Renaissance periods for the purpose comfort and style rather than defense.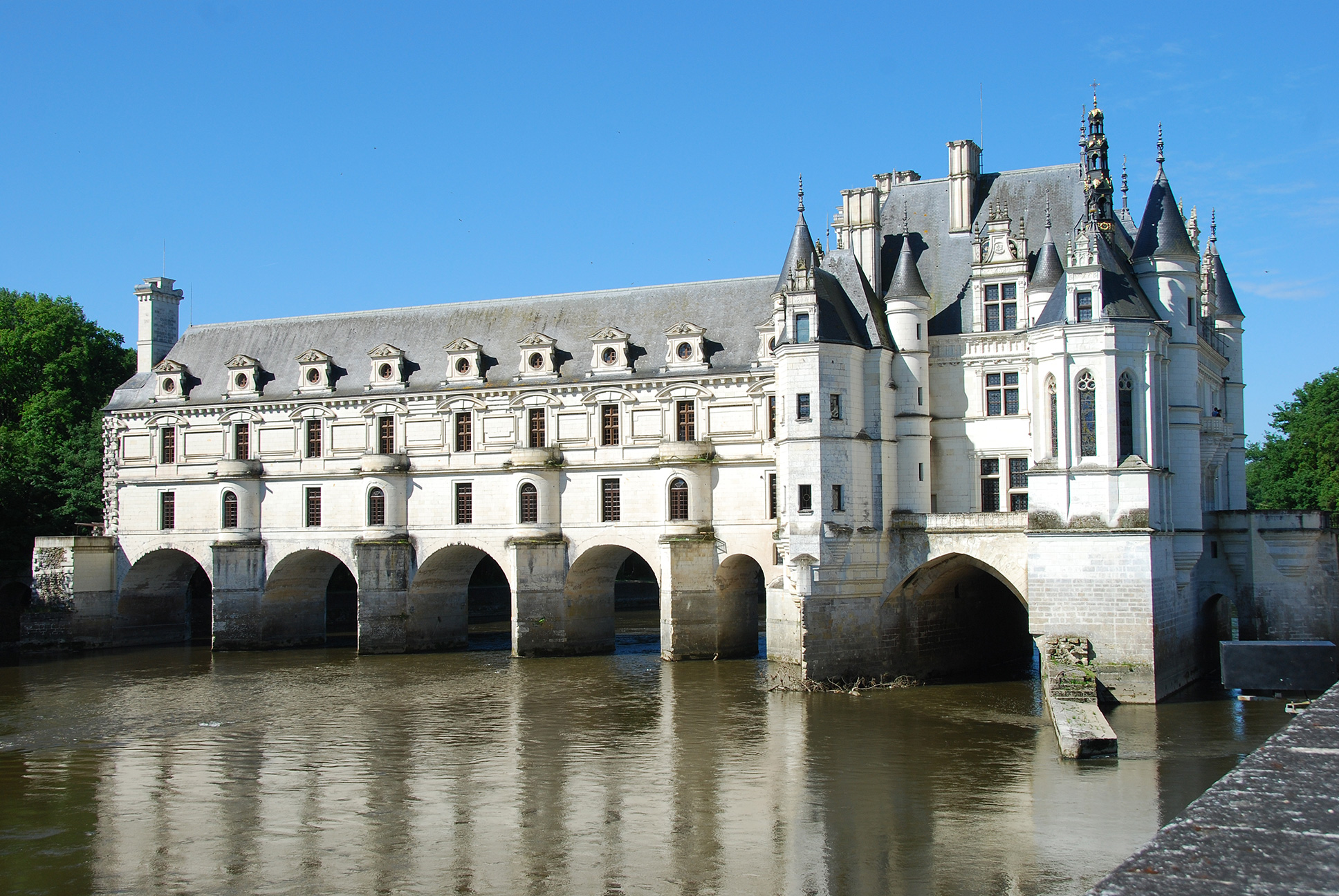 Built in the 16th century, Château de Chenonceau is the most frequently visited and romantic castle in the Loire Valley. It is known as the Château des Dames or the Ladies' Castle since its upkeep and construction were managed by six different women. The formal gardens and five-span bridge across the River Cher set Chenonceau apart from other castles in France.
Chenonceau has existed in relative peace. During the French Revolution when most royalty in France were removed from power or executed, the castle was largely left alone since it served as the sole means for crossing the River Cher for several miles. Two of the six women responsible for Chenonceau still frequent the castle ...
Diane de Poitiers, who was the mistress of King Henry II, was gifted the castle as a token of his affection. Years later when King Henry II died, his wife Catherine de Medici reclaimed the castle and banished Diane from the property. Thereafter, Catherine moved into the castle.
Occasionally when the moon is full, Catherine may be seen combing the hair of her rival, Diane. Other times, Diane is seen standing unhappily in front of her bedroom mirror.