White Lady of Castell Coch
Perched on a hill in the Fforest Fawr in South Wales, Castell Coch prominently rises above the tree line. The current structure was built in 1875 by architect William Burges for the 3rd Marquess of Bute who existed as one of the wealthiest men in Britain. The style of the castle appears more French than Welsh with its round towers and conical roofs. However, it resides on the foundation of a 13th century medieval castle, which was originally constructed as a hunting lodge for Gilbert de Clare. Despite its fairy tale appearance, the castle was once the location of tragedy and serves as home for a lingering ghost from the medieval time period.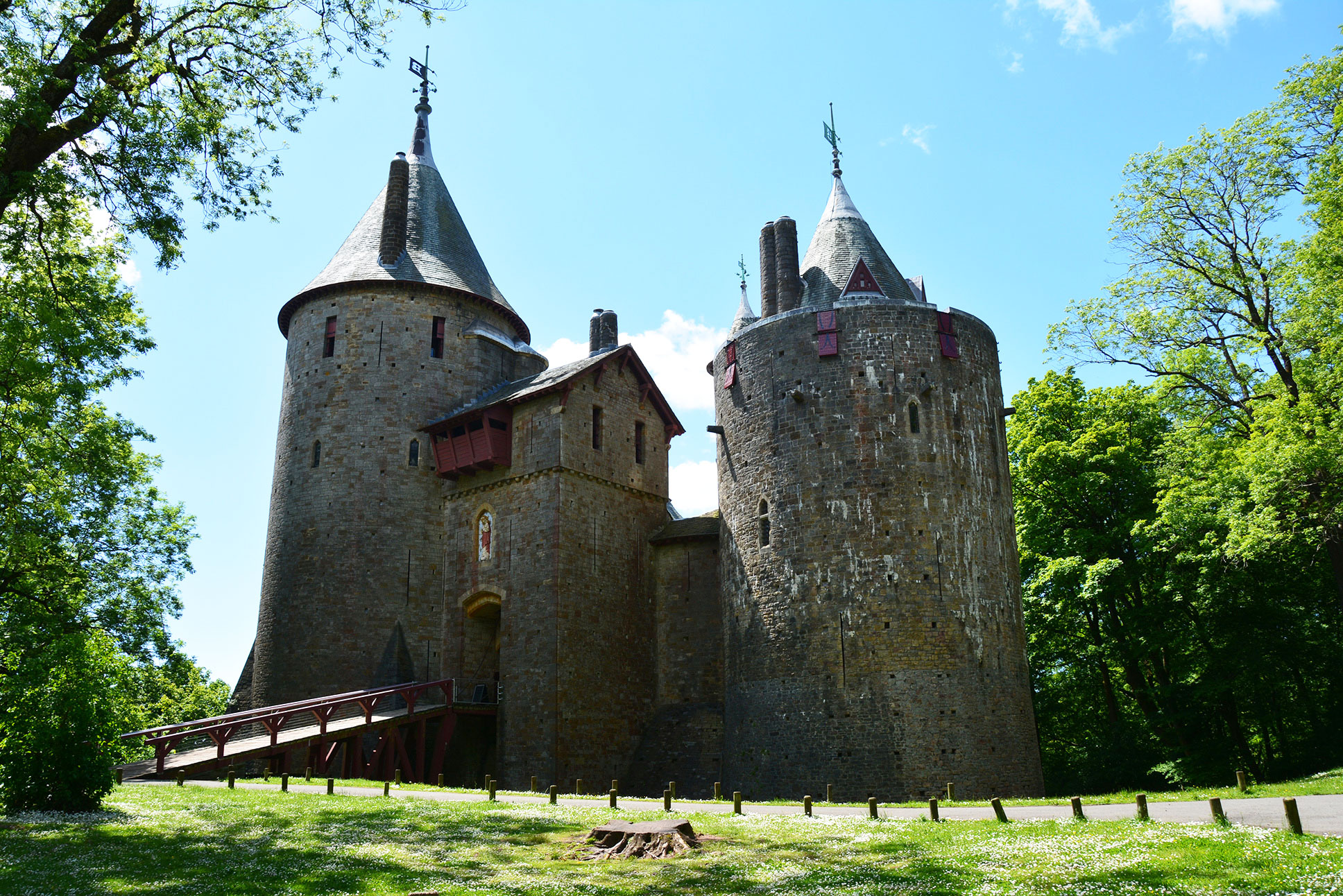 As Richard tells the story ...
The castle stands on the site of a 13th century fortress which was little more than a moldering ruin for nearly two centuries before its amazing transformation. The ruins were the sad haunt of a ghostly "white lady," whose young son was said to have fallen into a bottomless pool of dark water somewhere within the castle precincts, and was never seen again. His grief stricken mother never recovered from the tragedy and died of sorrow.

The lady's ghost was often seen walking amid its somber vestiges, a wretched figure whose eternal search for her missing son is still conducted through the sumptuous passages and corridors of the present building. There is a local rumor to the effect that Lady Bute, who continued to live in the castle after her husband's death, was driven away by the persistent and troublesome appearances of the ghost.

- Richard Jones