Sir William Crichton of Crichton Castle
The ruins of Crichton Castle reside among farmlands and rolling hills above the River Tyne in Midlothian, Scotland. Located across the field from Crichton Castle are the ruins of a two story stone stable.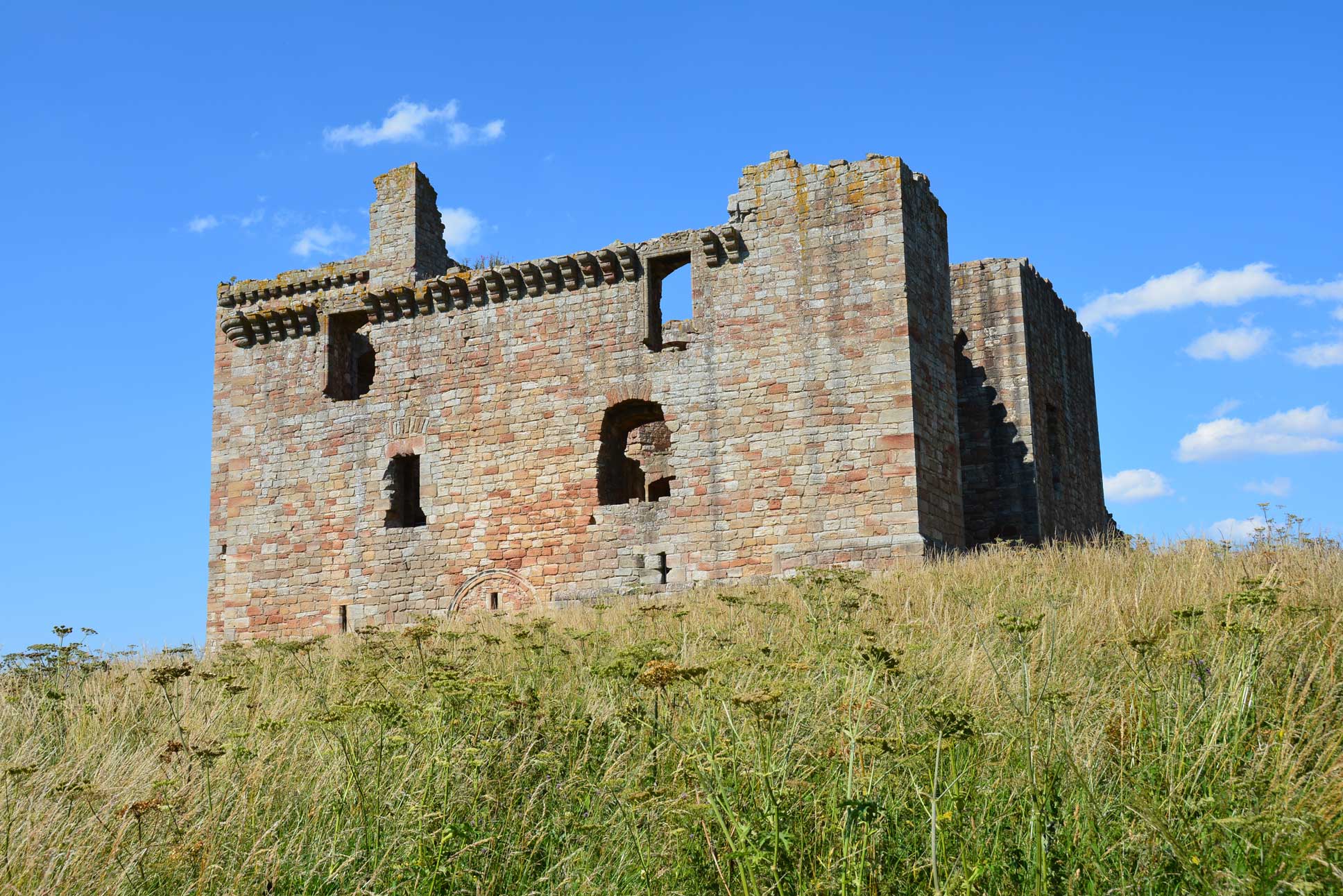 The castle was constructed during the 14th century by the Crichton family. Sir William Crichton, Chancellor of Scotland, was an important figure during the reign of James II. While the Crichton family possessed great power, a rival clan, the Black Douglas family, also become very influential. In an effort to reduce their influence, Sir William Crichton invited the 6th Earl of Douglas and his brother to Crichton Castle in 1440.
After being graciously entertained, they proceeded to Edinburgh Castle for dinner with the king. Upon being served the head of a black bull, the two Douglas men were taken to the courtyard and executed. This event became known as the "Black Dinner". After the Crichtons were removed from Crichton Castle for treason in 1448, the property passed to the Hepburn family.
The ghost of a horseman has been seen riding up to the castle and through the original entrance, which has long since been blocked with stone. Some claim the phantom horseman is none other than Sir William Crichton. It also rumored that the spirit of Sir William Crichton has been seen leaving the stables across from Crichton Castle and entering the castle tower on the anniversary of his death.