Ghost of St. Cuthbert of Lindisfarne Castle
During low-tide, you can drive to Lindisfarne Island; now known as Holy Island, just North of Bamburgh Castle in Northern England. It's a peaceful island containing a few shops, Lindisfarne Castle and ruins of Lindisfarne Priory.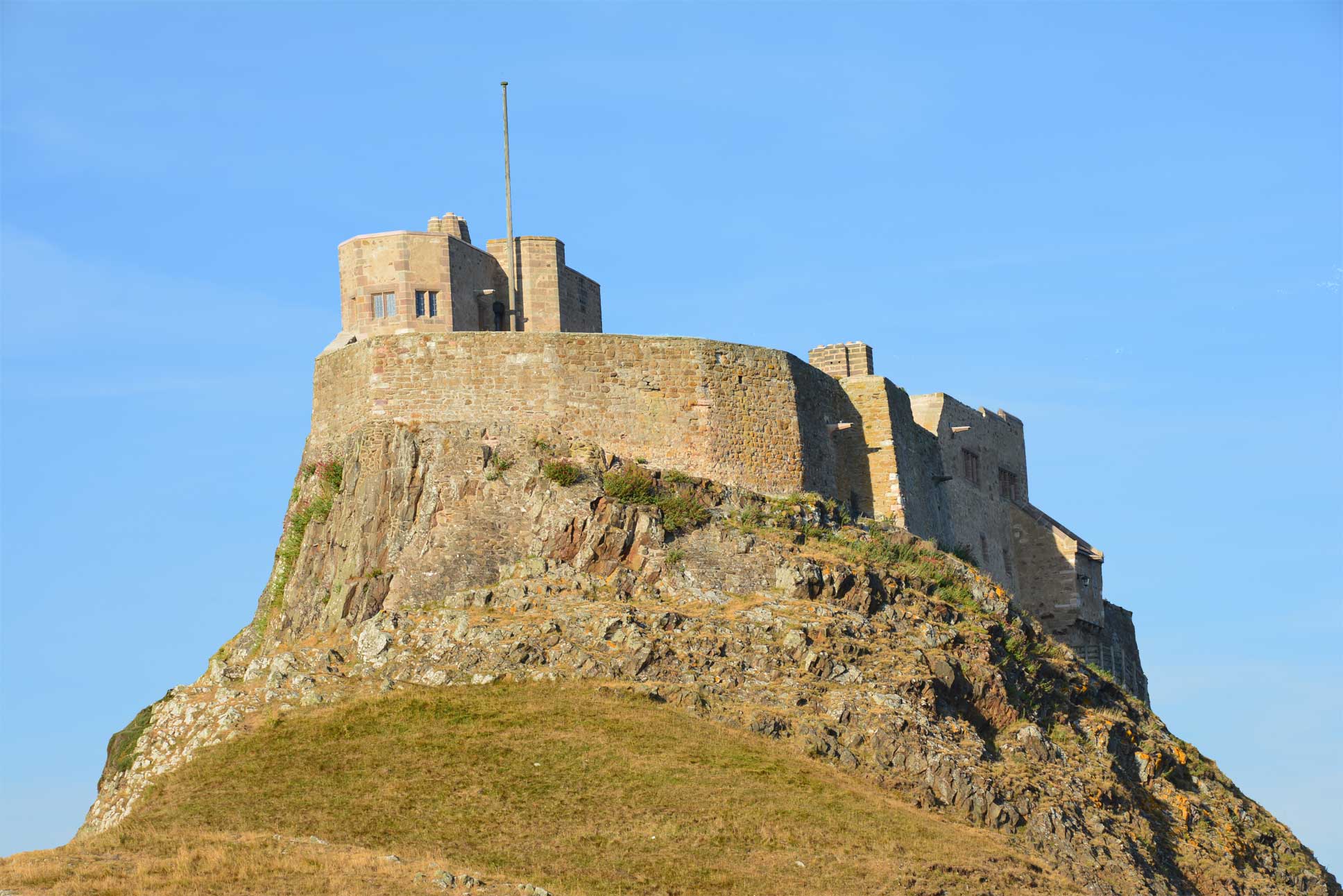 This was a place of pilgrimage after the enshrinement of St. Cuthbert in 687 AD. In those early days of pilgrimage, the original priory was built by monks founded in 635 AD by the evangelist St. Aiden. Viking raids and Scotsmen pillaging the countryside forced the monks to flee the island, which went uninhabited until the priory was rebuilt in 1082 by Benedictine monks.
Initial construction of the Lindisfarne Castle during the mid-1500s, occurred centuries after the original priory was built. After residing as ruins, the castle was rebuilt by Edward Hudson and Edwin Lutyens in 1902. Hudson stumbled across the castle ruins and became inspired to restore it.
According to islanders, the ghost of St. Cuthbert haunts the ruins of the priory and area around the castle. His spirit is seen mostly on nights when the moon is full and tide is high across the roadway to the mainland. The ghost of a phantom white dog also roams the ruins.
In addition, the ghost of a soldier haunts Lindisfarne Castle. The apparition has resided there since the English Civil War when Parliamentarian forces attacked a Royalist garrison at the castle.