History
Oakham Castle was built in the traditional Norman motte and bailey style. The Great Hall of Oakham Castle is listed in Domesday Book and would have been a wooden building at that time. The stone-built hall which survives today was built by Walkelin de Ferrers between 1180 and 1190.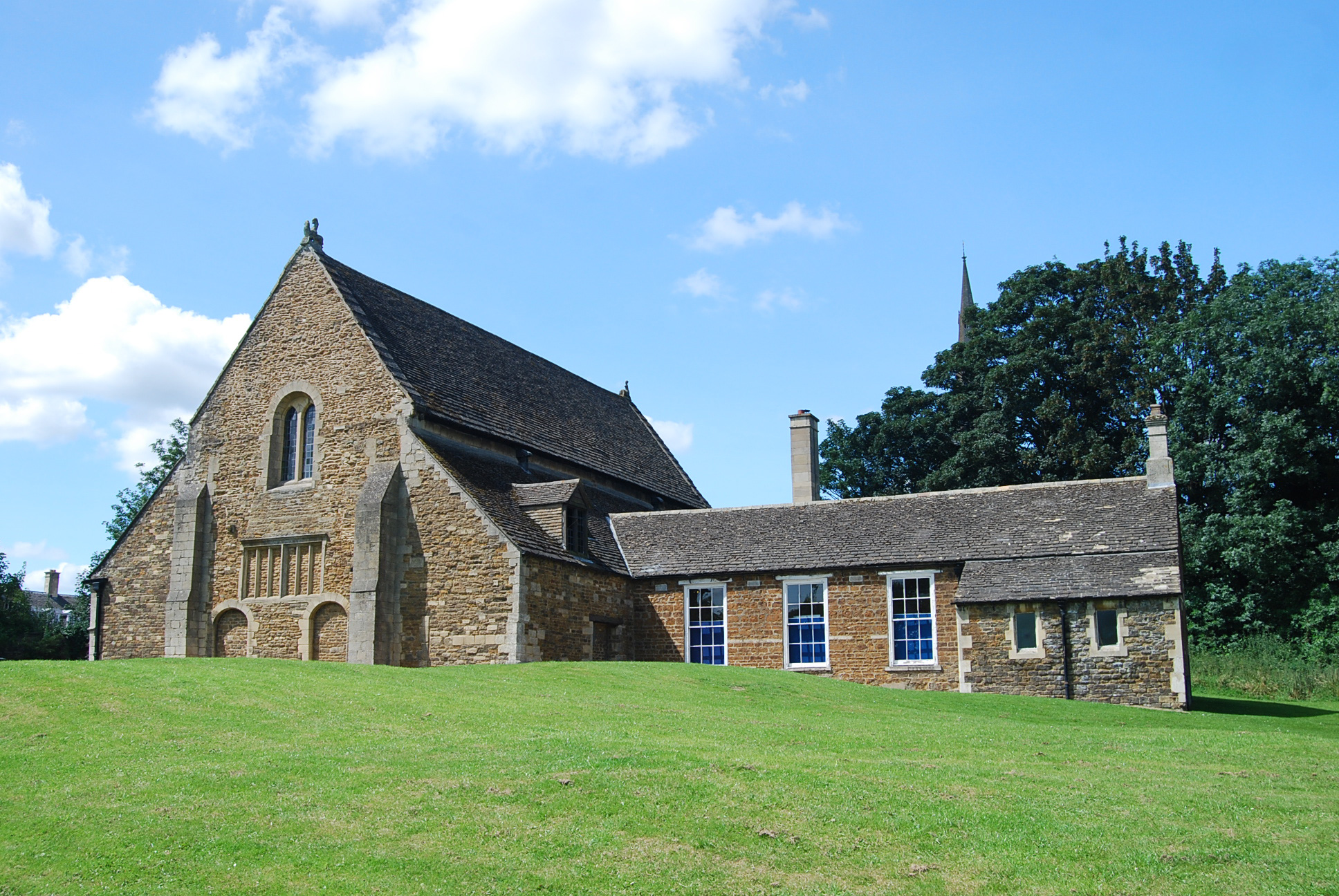 The Great Hall is constructed of ironstone rubble with ashlar dressings and maintains its medieval charm despite minor repairs through the centuries.
During the 13th century, fortifications at the castle were improved upon by adding a stone curtain wall against the existing earthworks as well as the addition of a gateway and drawbridge. In 1264, the Great Hall was damaged by fire during the Second Baron's War.
Castle Highlights
Originally a motte and bailey castle, not much remains of the outer defenses of Oakham Castle other than earthworks that do provide some sense of the outer shape and size of the castle. However, the Great Hall remains intact and one of England's finest examples of 12th century architecture.
The Great Hall is probably most famous for the collection of 230 horseshoes it proudly displays on the walls of the hall. The horseshoes were donated by the Peers of the Realm. The castle can be used for civil marriages. The Great Hall has several small sculptures inside presumably carved by the same stone masons that build Canterbury Cathedral.