Ghost of Lady Pelham of Pevensey Castle
A structure has existed on the current site of Pevensey Castle for over 1,700 years. Initially, a Roman fort was built here during the third century. In 1066, William the Conqueror landed at Pevensey and ordered the construction of a prefabricated wooden castle within the ruined stone walls of the old Roman fort. Thereafter, he moved to Hastings and erected another wooden castle before departing to ultimately acquire the English crown from Harold II at the Battle of Hastings.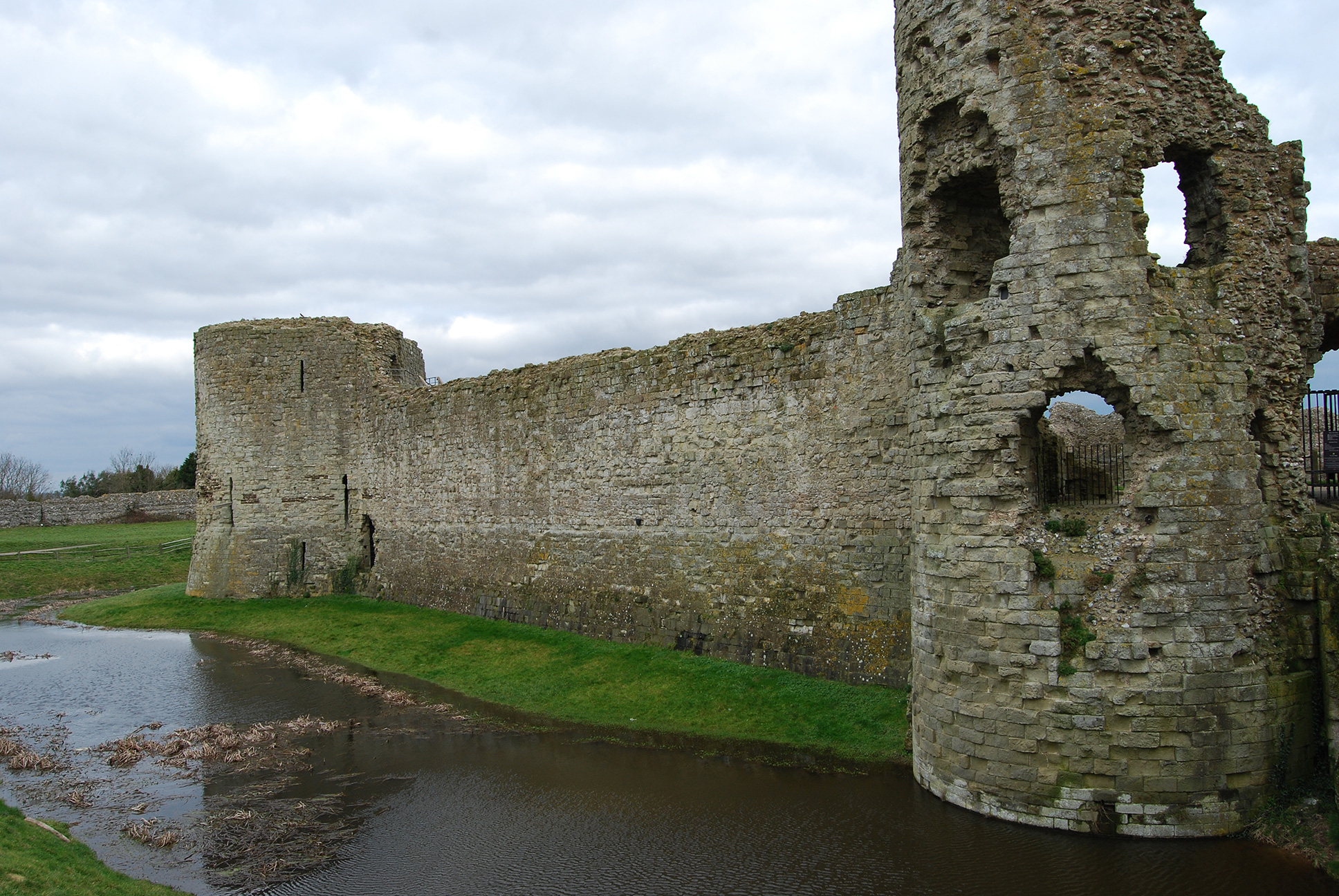 Stone replaced wood sometime in 1246, which resulted in a less vulnerable structure. Pevensey Castle withstood many sieges. The most notable occurred in 1399 when an army besieged it in support of Richard II. During the prolonged siege, the constable of the castle, Sir John Pelham, was away fighting alongside Henry Bolingbroke. As a result, the defense of the castle was left to his wife, Lady Joan Pelham. She wrote to her husband regarding the siege and begged for his return. He returned to end the siege and rescue his wife and Pevensey Castle.
The ghost of Lady Pelham is said to haunt the castle. One evening she appeared to four local boys wandering about the castle grounds. The startled boys reported the incident to the castle custodian, who was so impressed with their account details that he made an official entry in the castle records. Again in September 1984, she appeared to a group of twelve young visitors as she appeared in medieval clothing at the bottom of Castle Hill. The visitors were even more amazed when she vanished as they approached her.
As Richard tells the story ...
The anguish of the siege lingers at Pevensey Castle still, and many people have seen the misty form of a pale lady gazing anxiously from the upper walls. It is believed, though not proven, that the forlorn phantom is that of Lady Joan Pelham, whose spirit has been trapped by the trauma of those angst-filled days when she would scan the horizon seeking a distant speck that might signal her husband's approach and the end of her ordeal.

- Richard Jones